Blog
Welcome to our Blog.
Here, you can catch up with all the information from the past and read our latest news as and when it happens.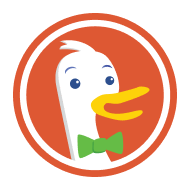 DuckDuckGo's Privacy-Enhanced eMail Forwarding
The privacy centric DuckDuckGo has had what it calls an "Email Protection" service in beta since July of last year, 2021. But they have just opened it to the public. It looks like a very useful and completely FREE service. So our listeners might want to jump over and grab their name or their favorite handle quickly before it's taken. I'll explain how to do that, then I'll tell you why this seems like a nifty service...
Continue Reading...