Blog
Welcome to our Blog.
Here, you can catch up with all the information from the past and read our latest news as and when it happens.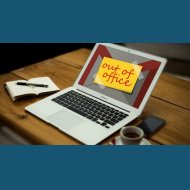 Out of office emails can be bad for security
There is also the issue of security. If you have any contact information (e.g. your email address, work and phone number, supervisor contact info) or your signature added to the out-of-office reply, it could help scammers piece together the elements needed for identity theft. When your auto-reply is turned on and someone sends you a message, your mail server will send the out of office reply back to the spammers, confirming that your email address is a valid one.
Continue Reading...